Saturday, September 22, 2012 at 6:20PM
This release is a perfect example where a "Director Approved" or "Director Supervised" does not mean anything. Initially this director claimed this is how his movie should look. Three years ago I did a review and my fellow AVSforum members agree (well, most of them) that he is out of his mind. It look so bad that the DVD release is still the best representation of the movie. This time the film's Director of Photography, Owen Roizman is involved. So, is it really better?
Just by looking at the 20th Century Fox logo of the original Blu-ray you can already see the atrocious digital manipulations. The new Signature Series now looks like film with the added resolution and sharpness from a high definition transfer.
The French Connection Five Star Collection DVD
The French Connection Blu-ray
QUICK SUMMARY:
Disc Title: FRENCHCONNECTION1_D1
Disc Size: 33,160,247,727 bytes
Size: 32,157,284,352 bytes
Total Bitrate: 41.34 Mbps
Video: MPEG-4 AVC Video / 34602 kbps / 1080p / 23.976 fps / 16:9 / High Profile 4.1
Audio: English / DTS-HD Master Audio / 5.1 / 48 kHz / 2199 kbps / 24-bit (DTS Core: 5.1 / 48 kHz / 1509 kbps / 24-bit)
Audio: English / Dolby Digital Audio / 2.0 / 48 kHz / 224 kbps / DN -4dB / Dolby Surround
Audio: English / Dolby Digital Audio / 2.0 / 48 kHz / 224 kbps / DN -4dB
Audio: French / Dolby Digital Audio / 5.1 / 48 kHz / 448 kbps / DN -4dB
Audio: Spanish / Dolby Digital Audio / 5.1 / 48 kHz / 448 kbps / DN -4dB
Audio: English / Dolby Digital Audio / 2.0 / 48 kHz / 224 kbps / DN -4dB
Audio: English / Dolby Digital Audio / 2.0 / 48 kHz / 224 kbps / DN -4dB
Audio: English / Dolby Digital Audio / 5.1 / 48 kHz / 448 kbps / DN -4dB
Subtitle: English / 41.968 kbps
Subtitle: Spanish / 30.866 kbps
Subtitle: Chinese / 39.320 kbps
Subtitle: Chinese / 43.121 kbps
Subtitle: French / 0.657 kbps
Subtitle: Spanish / 4.065 kbps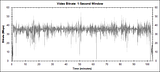 French Connection Signature Series Blu-ray
Disc Title: The French Connection Remastered
Disc Size: 43,464,179,095 bytes
Size: 31,580,321,280 bytes
Total Bitrate: 40.53 Mbps
Video: MPEG-4 AVC Video / 33367 kbps / 1080p / 23.976 fps / 16:9 / High Profile 4.1
Audio: English / DTS-HD Master Audio / 5.1 / 48 kHz / 2176 kbps / 24-bit (DTS Core: 5.1 / 48 kHz / 1509 kbps /
Audio: English / Dolby Digital Audio / 2.0 / 48 kHz / 224 kbps / Dolby Surround
Audio: English / Dolby Digital Audio / 2.0 / 48 kHz / 224 kbps
Audio: Spanish / Dolby Digital Audio / 5.1 / 48 kHz / 448 kbps
Audio: French / Dolby Digital Audio / 5.1 / 48 kHz / 448 kbps
Audio: Russian / Dolby Digital Audio / 5.1 / 48 kHz / 448 kbps
Audio: English / Dolby Digital Audio / 2.0 / 48 kHz / 224 kbps
Audio: English / Dolby Digital Audio / 2.0 / 48 kHz / 224 kbps
Audio: English / Dolby Digital Audio / 5.1 / 48 kHz / 448 kbps
Subtitle: English / 41.793 kbps
Subtitle: Spanish / 30.744 kbps
Subtitle: French / 0.650 kbps
Subtitle: Russian / 22.286 kbps
Subtitle: Chinese / 18.612 kbps
Subtitle: Chinese / 41.252 kbps
Subtitle: Chinese / 30.602 kbps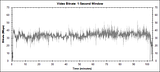 Xylon
|
Post a Comment
|